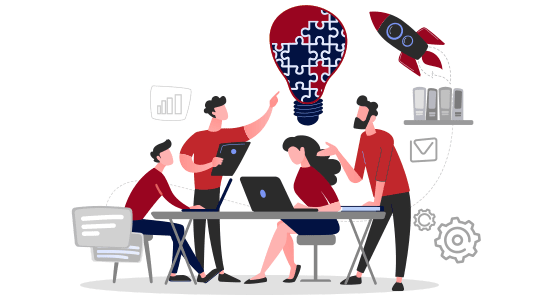 Queen Tech Solutions
15 years of success, We are one of the promising top software Houses in Egypt and the middle east.
With more than 15 years of experience, QTS has handled +100 Client both national and international, working on different kinds of projects, industries, and aspects.
giving the ultimate solutions with software custom systems, website development, Mobile Apps, and digital marketing.
QTS is delivering innovative, cost-effective, and timely solutions that drive the growth of your businesses. Led by high-quality professionals, we help
forward-thinking companies achieve and surpass their business goals.
Our mission is to provide effective software solutions, well-designed websites, native mobile apps, and well-planned digital strategies to our
clients.
We combine a broad managerial expert with a large pool of extremely qualified marketing
professionals and software development geeks to provide our superior and high-quality
services.